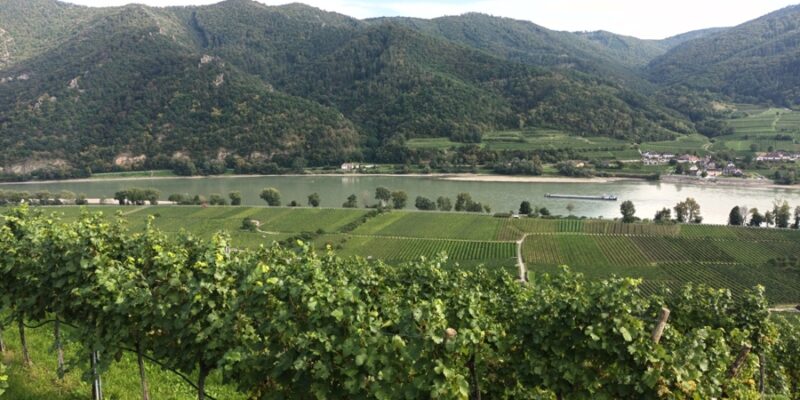 Gustav is made at the Domaine Wachau, a winery that is deeply rooted in the Wachau region. Close to 440 hectares of vineyards are cultivated by the members of this quality-oriented cooperative that makes 30 percent of the entire Wachau vineyard area. These vineyards are found on steep terraces reinforced by old dry stone walls and are part of a World Cultural Heritage. Famous names like Achleiten, Kollmitz, Loibenberg and Tausend-Eimer-Berg are found on the Domaine Wachau's vineyard map and make it the only winery in the Wachau with wines from all of the most prestigious sites in the region.
Found throughout the Wachau on the steep dry stone terraces on both sides of the Danube River, the predominant grape variety at Domane Wachau is Gruner Veltliner, which makes up 55% of the vineyard area.
Oenologist Heinz Frischengruber works together closely with the numerous grape producers to ensure quality. The costs of cultivating wines on the terraced slopes are many times greater than on the valley floor. If one also considers the extremely low average yield of 5,000 kg/ha, one can understand why vineyard cultivation in the Wachau is five times higher than in flat regions where mechanization is possible.